Discover The City of Hooksett
Hooksett is a fantastic little town in the Merrimack River watershed, the town went through other names such as "Chester Woods" and "Rowe's Corner," before settling for the one we all know and love today. Legend has it that Hooksett comes from "Hookline Falls," an old name that fishermen gave to the surrounding area.
Hooksett House Cleaning - Top Services in Merrimack County
When you need a maid service, you look for highly-experienced and qualified professionals that you can trust, and that is exactly what we want to offer you every time. From regular maintenance cleanings to more in-depth ones, and even pre and post-construction services, there's no mess we can't handle and no space we won't make shine again!
MAINTENANCE
We understand how busy your schedule can get and squeezing in cleaning tasks is difficult to do. Maintaining a clean home is necessary, so let us do it for you.
GENERAL
CLEANING
If you want your home to be sparkly clean, choose our general cleaning service. We will not leave any mess unattended and expect fantastic results!
MOVE IN/
MOVE OUT CLEANS
Whether you're moving out from your unit or moving in to a new home, we are the people to call to handle the cleaning! We guarantee to deliver only top quality services!
MAKE READY
CLEANS
Residential post construction Commercial post construction
Spend Time Living in Hooksett, New Hampshire
The Copper Beech Winery is a fantastic little place to enjoy a sip (or many) of hand-crafted award-winning fruit wines. Located near route 93, this lovely boutique uses locally-sourced fruits to make its wine, which is usually on the dry side instead of the sweeter notes of traditional fruit wines. Taste a few of their delicious wines, learn about their history, and meet the winemaker!

If you're more of a beer person, then, by all means, visit the White Birch Brewing, which specializes in German-style craft beers, which gives every one of them a unique profile and delicious taste that you won't find anywhere else. They offer a variety of IPA, Weisses, and ales, so you're bound to find something to match your palate.
The Best House Cleaning in Hooksett Done Right
There is no better way to clean your home in and around Manchester, NH than calling the expert hands and friendly smiles of UNI-Star Cleaning Service! We know that your household chores are the first to suffer when you have a busy life, so why not let us handle those? Our main goal is to go above and beyond to deliver the results that make you happy!
Uni-Star Cleaning Service LLC, 79 N Eastgate Way, Manchester, NH 03109
We proudly cleaning all of Hooksett 03106, and Manchester neighborhoods. If you're not sure we service your area please give us a call.
WHY CHOOSE UNI-STAR CLEANING
We know that inviting someone into your home, even if it's to clean up, is a big deal for anyone. Choosing us means that only a highly-experienced and trusted people will enter your home and bring you the results you deserve, that's our guarantee! We simplified our booking process so that you can choose your package with a single click, and you pay securely online after the cleaning is complete, no need to handle cash.
SIMPLIFYING
YOUR LIFE
We made it possible for you to book an appointment with us online anytime, check your pricing and availability, and book our service in amatter of clicks.
SAFETY
FIRST
We only use cleaning products and materials that not only clean effectively, but also those that don't contain harmful fumes for you, your family, pets, and the environment.
DELIVERING
QUALITY SERVICE
Our professional cleaners are willing to go above and beyond on each job. Even though we're not perfect, and if you're not happy with your clean, we will make it right.
COMMUNICATION
IS KEY
If you need to clarify something or have questions, you can reach us through email or phone calls. We will do our best to cater to your needs the fastest way possible.
CASH-FREE
PAYMENT
You can choose to pay for your service cash-free via credit cards. You don't need to worry because all information will be secured.
LICENSE, BONDED
& INSURED
We are fully licensed, bonded, and insured for your peace of mind.
Our Most Voted Cleaning Projects
We trust our experience and results, but if for any reason you don't feel 100% satisfied with your clean, we will come back to make it right for however long it takes. That's the UNI-Star Cleaning Service guarantee!
We love hearing what our clients have to say about our work, and we're sure that if what you have read so far hasn't convinced you of booking with us, this definitely will.
Recent Cleaning News & Tips
There are many tips, trade secrets and much more that you learn when cleaning for years, and we want to share some of that with everyone. Visit our blog to hear our advice and thoughts on cleaning, tidying up, the industry, and even some tips on traveling around New Hampshire.
A sad thing about traveling is that it becomes more exhausting than joyful when you travel with family. It doesn't always happen this way but there's a big chance it could, especially traveling with children. On this holiday vacation, what you least want is bored children saying cliche words like "are we there yet?" or Read More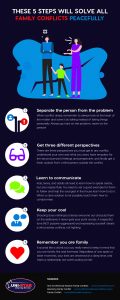 Never again let a family discussion get out of hand. Instead, try these five simple tips for conflict resolution that will show you the peaceful way out.
Once the Halloween is over, you can be left with plenty of leftover pumpkins and pumpkin spice with nothing to use them on, but that doesn't mean that you should just get rid of them at all, especially when you have these absolutely delicious recipes to spend them on. After all, the season lasts until Read More
Are You Ready for The UNI-STAR in Hooksett?
UNI-Star Cleaning Service wants to make your life easier from the moment you choose us, and we'll work harder than anyone else to bring you the results that will make you set up regular appointments. There's only three steps to the whole process: Book online, let us work our magic, and relax!